BELLA SNOW WEST COAST IPA:
Bella Snow West Coast IPA is a trio of Simcoe, Cashmere and Citra hops. Like all of our brews we remove the gluten and there is zero sugar. We do not filter this IPA and have dubbed it a crisp and refreshing, crushable ale. 80 calories will make you double take the label after your first sip, cheers!
Serving size: 12 fl oz (355ml) Alcohol by volume: 2.4% Calories: 80 Carbohydrates: 7.3g Fat: 0g Protein: <1g Sugars: <1g
Creating a gluten-free beer gives us the best of both worlds!
Bella Snow is brewed with ingredients that contain gluten, because we want the great flavors they help provide every great tasting beer. At the end of the brewing process we add an enzyme (Clarex) that eats up almost all (99.982%) of the gluten in your Bella. Even people who don't suffer from Celiac disease, or have a gluten intolerance can feel the effects of gluten. After drinking you may feel bloated or inflamed, a result of your body retaining more water. Tired, groggy or foggy? Gluten contributes to all of these things, even in everyday bread eaters.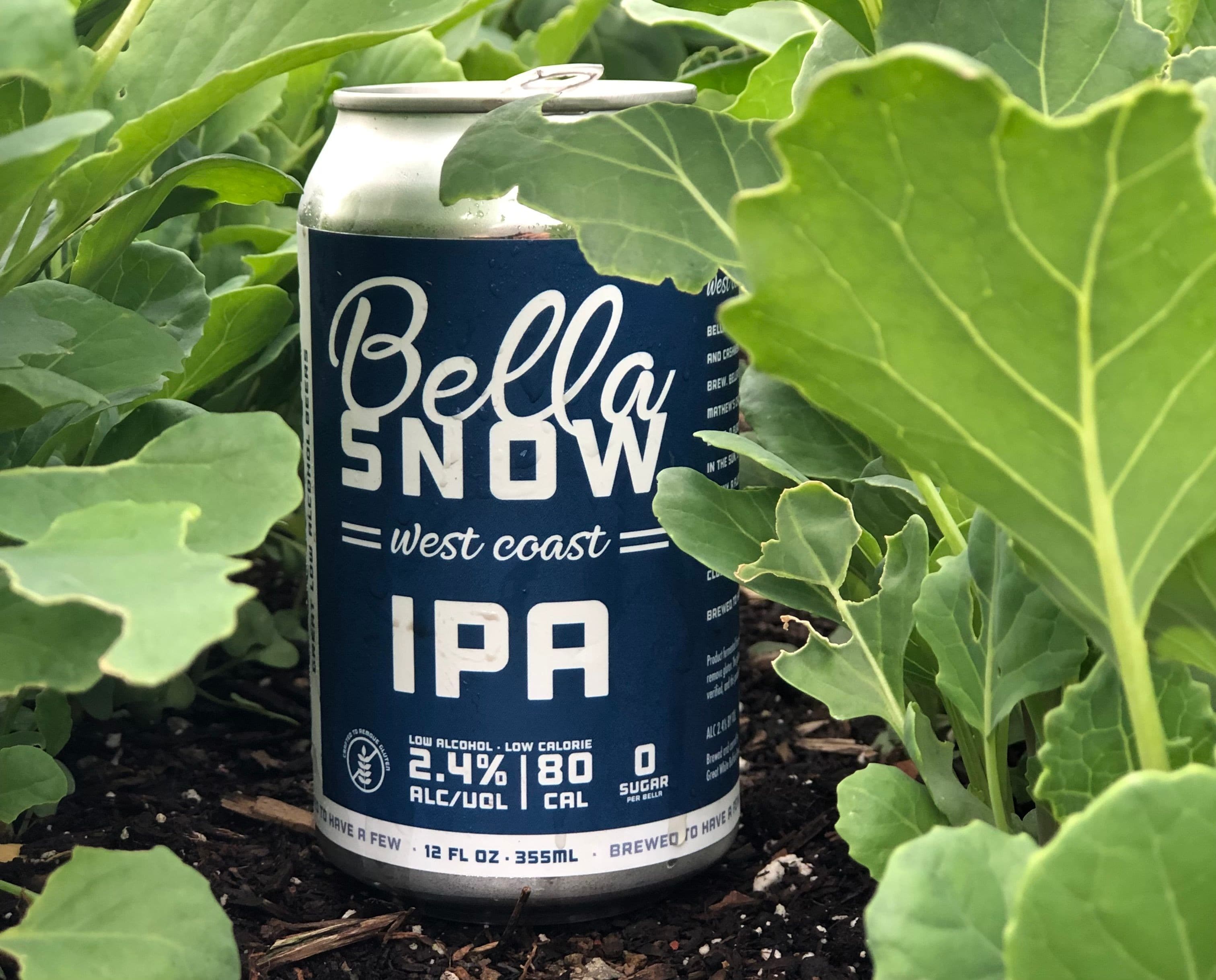 Available with Grapefruit or Mandarin essence, it is a Scotish Style Ale, crafted to remove gluten. An unfiltered ale of 3 differernt European oats and grains blend smoothly with Cascade Hops. We use the essence of the citrus (oil) so there is no added suagr. Only 77 calories, you've never tasted anything like it.
Serving size: 12 fl oz (355ml) Alcohol by volume: 2.4% Calories: 77 Carbohydrates: 7.3g Fat: 0g Protein: <1g Sugars: <1g